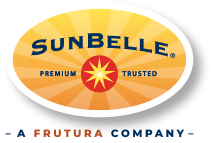 Berries

Greenhouse Produce

Specialty Produce

Health

Press

About Us
Blueberry Winter Trivia
Way before Columbus and European migration to the Americas, native Americans counted on the nutrition, sweetness and flavor of blueberries year round for their "active lifestyles"? From Pemmican in the East to Akutaq in Alaska dried berries were mixed with blubber and dried meat for year round energy and health. Fast-forward to 2017. Sun Belle's growers in the Americas — ranging from Argentina and Chile in the south to British Columbia in the north (not to mention Florida, Georgia, the Carolinas, New Jersey, Michigan and Oregon) — make fresh berries a 365 day a year phenom! Click the recipes tab for delicious seasonal and year round recipes for you to enjoy.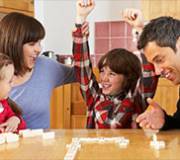 Winter Fun With Berry Kabobs
When its too cold to go outside or school is out, enjoy fresh berry kabobs. They are fun to make, healthful and delicious. Fill 3 small bowls each with a different berry — such as raspberries, blackberries, and blueberries — and a fourth bowl with mini marshmallows. Provide swizzle sticks and have the kids make their own berry kabobs. What fun they will have as they make their very own berry kabob creations. Fun snacks that bring some fresh fruit to the fore! Click on recipes here for additional Sun Belle winter treats.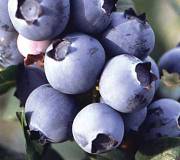 Fresh Blueberries
Liven up your day and the kids' during the winter months by savoring Sun Belle blueberries lovingly grown in Mexico and Chile. Full of antioxidants, nutraceuticals, fiber and vitamins Sun Belle blueberries are a fresh and healthy choice to enjoy all year long.