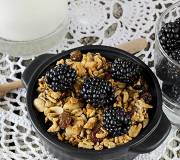 Blackberries on my mind
Sun Belle's US production begins with sweet blackberries from Georgia and then soon will move west to Arkansas. Bring home those summer memories of snacking fresh picked berries in the country with juice running down your chin. Hopefully, enough blackberries make it home for a cobbler, or pie or for that modern health treat - the berry smoothie.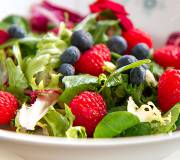 Colorful Berries for Sweet & Nutritious Salads
Easily add color, sweetness & tartness to green salads with Erika raspberries, golden berries, blackberries and blueberries from Sun Belle. Robust in color and flavor these powerful berries will make your favorite salad pop. And don't forget fruit salads! Fresh berries mix beautifully with apples, pears and citrus to make lovely and healthful family desserts. Click on our many recipes for other ideas to make fresh Sun Belle berries part of your day.